Welcome to the award winning Best Western Plus Ticonderoga Inn and Suites offering full-service amenities and services at exceptional value. We invite you to come and enjoy the tranquility of the Adirondack Mountains, nestled between Lake Champlain and Lake George. We are proud to have been chosen in the top 2% of all Best Western Properties in the United States. This is due to our excellence in customer care and cleanliness. Check availability to make a reservation for your next stay with us. Have you signed up for the Best Westren Rewards® Program?
The Best Western Plus Ticonderoga Inn and Suites is located in a region that is a natural treasure and a year-round vacation destination. Making for a memorable and unbeatable all season gateway to enjoy Lake George, Lake Champlain and the Adirondacks, offering a myriad of activities. During the summer you might want to take a step back in history at Fort Ticonderoga, go hiking, spend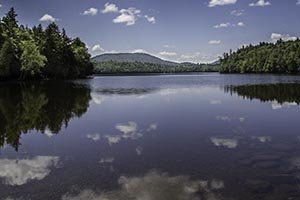 the day fishing, take a bike trek, go boating or relax canoeing on one of the many nearby lakes. When fall arrives and the foliage begins to change, you might like to catch the annual migration of Snow Geese at Dead Creek Wildlife Management Area. In winter how about going snowmobiling, cross country skiing, downhill skiing on one of our many mountains trails, or ice fishing in one of the many lakes. When you get back from your fun activities enjoy a relaxing meal at our Burgoyne Grill. Having trouble deciding on what activity to do, our friendly staff at Best Western Plus Ticonderoga will help you find the activity that is just right for you. Or you might like to check offers a variety of affordable getaway packages that showcase the best of our area. We also sell discount tickets to the Great Escape in Lake George, to Fort Ticonderoga, to Ausable Chasm and even golf tickets to the Ticonderoga Country Club. Remember the Best Western Plus Ticonderoga Inn and Suites located just minutes from Fort Ticonderoga, an 18-hole golf course, hiking and canoeing on one of many nearby lakes.
Whether you're planning a corporate meeting, a family reunion or a quiet relaxing time to enjoy Lake George, Lake Champlain or the Adirondacks, we're delighted to offer you instant access to bad credit cash advance 24/7 if you need more money to enjoy a pleasant stay as well as easy planning and booking tools to make the process quick and organized. The Best Western Plus Ticonderoga Inn and Suites is a four season resort hotel, offering some of the most gracious accommodations to be found in the Adirondacks. We also offer ample parking spaces for cars, tour buses, tractor trailers and for the fisherman , room for your boats and trailers.
For more information please contact us at 518-585-2378 or by